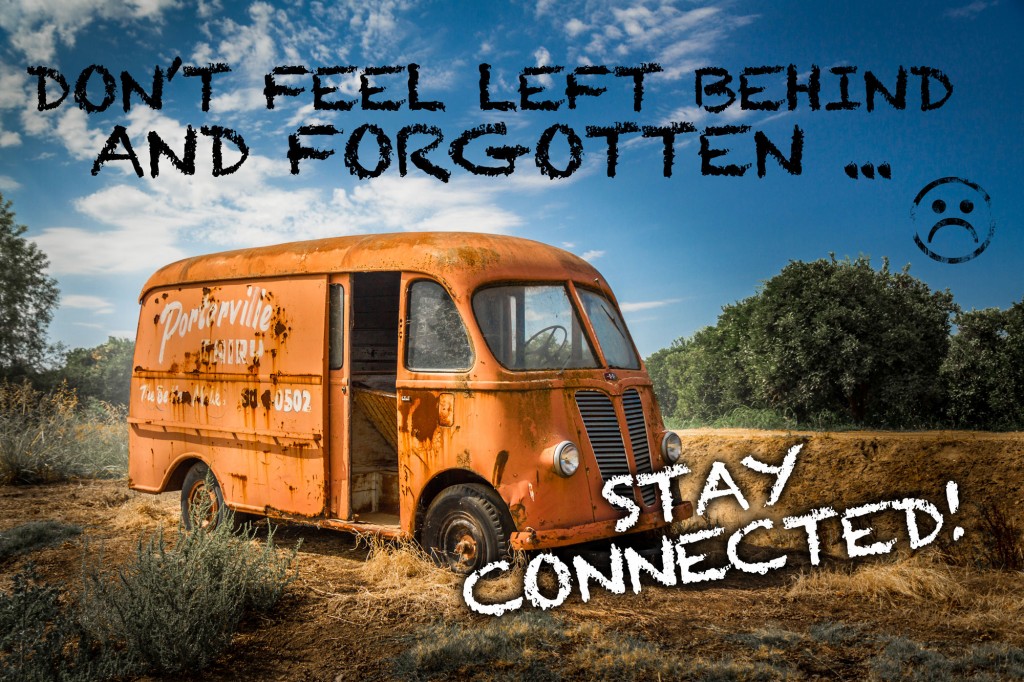 Don't wanna miss a thing?
Join the Pocket Lenses Photo-Club to get access to our ClubHouse with SuperGroovy photography resources. Plus receive exclusive email content that you won't see on this website!
I personally hate spam and will never, ever, EVER use your email for anything other than keeping in touch with you. I'll send you exclusive newsletters and let you know of any cool happenings here at Pocket Lenses.

Here are some of the things you'll find in the Clubhouse. Get
FULL ACCESS

!

join for free
---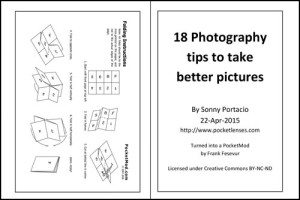 18 Tips to Take Better Pictures
The 18 step by step method to take better photos right now no matter what camera you have. Follow these steps and you will get better at taking pictures. Your photos will improve. Your skills will improve. Money back guaranteed! #5 might be one of the most important steps that people tend to dismiss. People tend to skip #17 and #18 and "That", said Master Yoda "is why you fail".
Special thanks to Frank Fesevur for creating the PocketMod!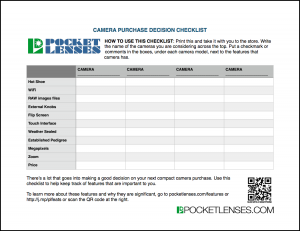 Camera Features Checklist
Have you ever gone shopping for a product, like a camera, that had so many features and variables that you weren't sure which one to buy? Ya, me too. Cameras can be pretty sophisticated and loaded with features. Which ones are important? Which features are just gimmicks and "shiny objects"?   I created this checklist for myself to stay focused on the most significant camera features (read this helpful article for more info regarding features) and I thought I'd share it with you. I hope it's helpful for you when you go shopping for your next camera.
get full access
2014 Compact Camera Review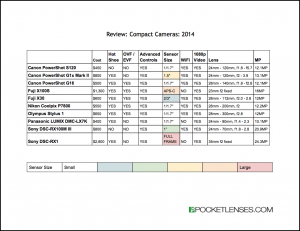 This article took a LONG time to create, but I really wanted to provide the most complete and excellent information for you. I've been slowly chipping away at it for days. I've spent a LOT of time researching, reading and selecting the best cameras to include in this article, for you to consider. See the FULL ARTICLE HERE.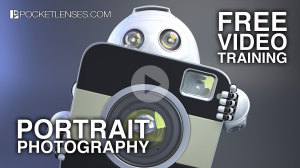 Free Video Lesson
View a one-on-one, private coaching session where I go over several tips on how to capture great portraits.
How to choose the time and location for a portrait session
How to effectively use a light reflector
How to configure the settings on your camera to get the best portraits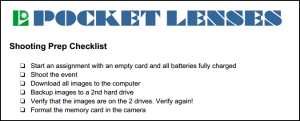 Camera Configuration Setup
Use this checklist to configure or setup your camera so that you're always ready for the next big photo op!
join the photo club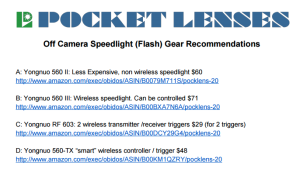 SpeedLight (Flash) recommendations
A free sheet with recommendations for wireless speedlights
---
Free eBook: Landscape Photography Tips