Podcast: Play in new window | Download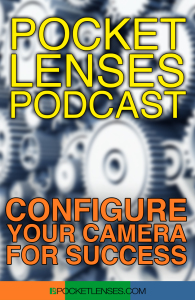 On This Show:
An interview with a couple traveling around the world who share some photo tips
A cool gadget to help you with your mobile photos, especially selfies
A chance to win that gadget for yourself (See the link at the bottom of this post)
Formatting memory cards
How to set your camera up for that next big photo op
Links Mentioned In The Show:
Photo Assignment:
Look at Pictures: Evaluate them. Why do YOU like them? What do you think makes them compelling or interesting? Jot down a few notes to help firm in your mind what you observe, what appeals to you and what doesn't. Strive to emulate the photos you like. How did they get those shots? POST your photos for others to see. Send me a link to your photos! Here are some websites that have some great image examples:
WIN an XSHOT CAMERA EXTENDER!
Link for your chance to win an XShot Camera Extender